I did this lo soon after I recieved the November kit from Burlap and Buttercups, but held onto it until the sketch challenge was posted on their blog. Here it is: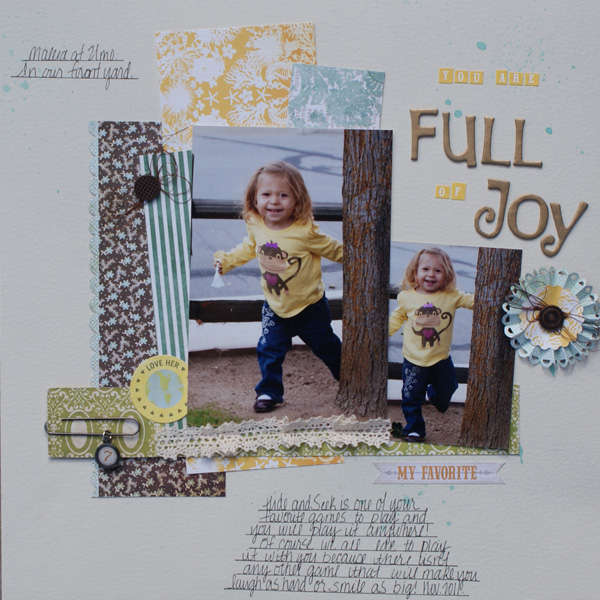 This was such a fun lo to do! Everything came together so easily thanks to both the sketch and the kit! I also did something new (for me) with thread by bunching it up and layering it underneath the brads--am really liking it--it's fun and sort of messy looking!
Off to play a game of Monopoly with Hayden!