Finally, I have finished a book! LOL. Yes, I swear I love to read.....it's just hard to fit in with my other obsessions :-). Actually, I think I find excuses such as I am "too tired," which is the truth, but I really love to get into a story and it wouldn't take too long for me to fit in a chapter a day---I am so happy when I am in the middle of a good book, so I have to make it a priority.
So here is what I read: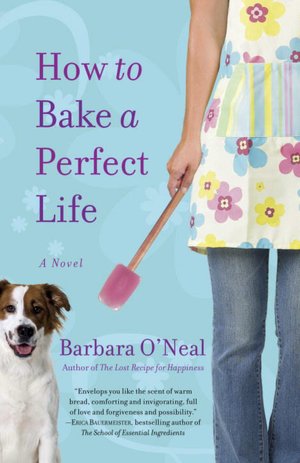 I have a thing for reading stories that involve food, in this case, bread. I love food, I love to watch people make food (which is why I never tire of Chopped re-runs), I love to make food, I love to eat food.....so of course reading about food is right up my ally
!
This book had some of my favorite components: Various point of views; blasts to the past; and a look at female relationships. Of course there was some romance too. I wish there had been some more closure/details about certain aspects, but overall the story had me cheering and crying along with the women in the book, which makes it worth the read!
P.S. Have already started a new book-The Red Tent by Anita Diamant! Woo-hoo, I am on a roll!