Just finished Falling Together by Marisa de los Santos.....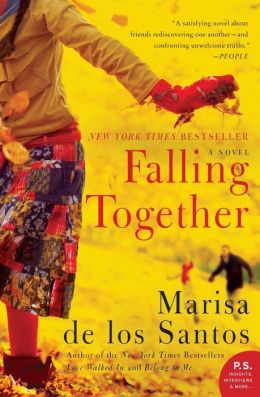 This book was actually an impulse buy during one of my shopping forays in December. I had read and loved two previous books from de los Santos--Love Walked In and Belong to Me--so this was a no brainer for me when I saw it waving to me from the shelf at Target.
Without giving away too many details, the book is about a trio of friends--Will, Pen, and Cate--whom, after mutually agreeing to go their own seperate ways, find their way back to each other. De los Santos, true to her style, introduces vivid, characters that really bring the book alive. Add in the exotic setting of the Philippines and you have the foundation for a a good read. And my 9 month old daughter was obsessed with eating it, so if you go by taste, she sure liked this one! LOL.
Do I recomend this one? Yes. Falling Together is not my favorite, but the story moves you along, making you want to finish it.